CEO OF DISTINCTION AWARD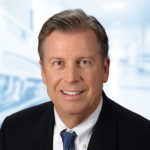 Timothy McGill
CEO
Livingston Regional Hospital
Livingston, Tenn.
Tim McGill is known for his commitment to excellence and strong community leadership. With patient safety as a priority, he has implemented leading practices in harm prevention and detailed root cause analysis investigations to reach the ultimate goal of zero preventable harms. Serving as the hospital's CEO from 1993 to 2008 and returning in 2015, McGill has expanded programs, developed numerous service lines, recruited more than a dozen new physicians and led the hospital's emergency department to achieve chest pain accreditation.
---
PRESIDENT'S AWARD
Keith Goodwin
President and CEO
East Tennessee Children's Hospital
Knoxville, Tenn.
Keith Goodwin, a past chairman and current member of the THA Board of Directors,  has provided extraordinary service to THA as chairman, a board member and participation on numerous Association councils and committees. He always is available to give great advice and offer personal support to THA President and CEO Craig Becker. Serving as president and chief executive officer at East Tennessee Children's Hospital since 2007, Goodwin's leadership has helped improve the healthcare for children throughout the region. Well-known and respected, his career has been one of a servant leader with the best interest of the patients his hospital serves at the forefront of his work.
---
SENIOR EXECUTIVE OF DISTINCTION AWARD
John Geppi
Executive Vice President
Chief Financial Officer
Covenant Health
Knoxville, Tenn.
John Geppi has served as executive vice president and chief financial officer at Covenant Health since 2000. His financial leadership and expertise, along with his commitment to personal and organizational excellence, helped consolidate and systemize services as Fort Sanders Health System and Methodist Medical of Oak Ridge formed Covenant Health. He has significantly contributed to the financial stability and growth of Covenant Health and collaborated with other members of the executive team to maximize the system's operational effectiveness.
---
TRUSTEE OF DISTINCTION AWARD
Susan Arney
Retired Board Member
Regional One Health Foundation
Memphis, Tenn.
Susan Arney has been a key player in Regional One Health's rebirth over the past decade. As a board member of the Regional One Health Foundation Board of Directors, she has greatly impacted the patients and community served by the hospital. Her leadership on the board, which raises money and support for the hospital, was crucial to its remarkable financial turnaround.
---
PATIENT SAFETY LEADERSHIP AWARD
Tammy VanDyk
Quality Management and Patient Safety Director
East Tennessee Children's Hospital, Knoxville
Knoxville, Tenn.
Tammy VanDyk's priority is keeping patients safe at East Tennessee Children's Hospital. A driving force for quality and safety, she engages leadership, staff and patient families through safety programs, root cause analysis and structured feedback opportunities. Due to her leadership and vision, the hospital continues to achieve positive milestones in hospital-acquired conditions, Joint Commission surveys and patient satisfaction goals. She was instrumental in initiating the hospitals' Safety Coach Program, which empowers frontline team members to collaborate, improve and disseminate high reliability and safety training through a creative coaching approach.
---
NURSE LEADER OF DISTINCTION
Stephanie Cowan
Director of Nursing, Critical Care
Saint Francis Hospital-Memphis
Memphis, Tenn.
Stephanie Cowan is a results-driven nurse leader who has more than 38 years of nursing experience. In 2018, she led the intensive care unit team to zero urinary tract infections (UTIs) and one central line-associated bloodstream infection (CLABSI). Under her supervision, the team reduced stage III and stage IV pressure ulcers to zero, all of which were leading factors in improving from a two-star to a three-star rating by the Centers for Medicare & Medicaid Services (CMS).
---
CLINICAL NURSE OF DISTINCTION AWARD
Joanne Nicholson
Charge Nurse
NorthCrest Medical Center
Springfield, Tenn.
Joanne Nicholson is an extraordinary role model and mentor to her colleagues, devoting 50 years of her life to providing compassionate care to patients and the community. An advocate for patients, families and her team, she leads by example. Her knowledge and experience allow her to confidently address any situation, and other staff trust her leadership and decisions.
---
DIVERSITY CHAMPION AWARD
Benjamin Lewis, Jr.
Staff Chaplain
University of Tennessee Medical Center
Knoxville, Tenn.
Ben Lewis is a pioneer in diversity initiatives at the University of Tennessee Medical Center. Through his leadership and commitment to inclusion and culturally competent care, he helped lead the creation of a Diversity and Inclusion Council, which focuses on educating fellow team members about the diverse population at the hospital and how to be more intentional about working together for a more inclusive and beneficial workplace.
---
CRAIG A. BECKER LEADERSHIP AWARD
Craig Becker, FACHE
President and CEO
Tennessee Hospital Association
Brentwood, Tenn.
The Craig A. Becker Leadership Award was created this year in recognition of dedicated and committed leadership and service to hospitals and healthcare in Tennessee. Craig Becker, the namesake of the award, who has served as president and CEO of THA for the past 26 years and is retiring at the end of the year, is a strong advocate for hospitals and health systems and the patients they serve at the state and national levels. His focus on patient safety and quality is legendary, launching the Tennessee Center for Patient Safety to assist hospitals in improving their performance on quality and patient safety initiatives. Throughout his tenure, Becker expanded THA's services and programs to better serve the Association's members.
---
AMERICAN COLLEGE OF HEALTHCARE EXECUTIVES AWARDS
ACHE REGENT'S

EXCEPTIONAL SERVICE AWARD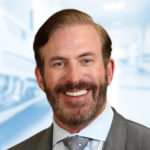 Tom Ozburn
President and CEO
Parkridge Health System
Chattanooga, Tenn.
Tom Ozburn received this award for his strong commitment to the healthcare profession and to ACHE and its values. He exemplifies the core values of ACHE – integrity, leadership, lifelong learning, and diversity and inclusion. A Fellow in ACHE, he is a proven leader committed to the healthcare profession, and dedicated to providing high quality, diverse and inclusive healthcare services to the communities he serves.
---
ACHE REGENT'S SENIOR-LEVEL HEALTHCARE EXECUTIVE AWARD
Derick Ziegler
Vice President and CEO, West Tennessee Market
Vice President for Hospital and Affiliate Integration
Telehealth Executive Sponsor
Baptist Memorial Health Care Corporation
Memphis, Tenn.
Derick Ziegler received this award for his significant impact on his organization. He is an outstanding leader who encourages those around him, and is a mentor to early careerists. He is an innovative leader that values and understands the importance of culture in the workplace. A Fellow in ACHE, he recently served as president of the Mid-South Healthcare Executives chapter.
---
ACHE REGENT'S RURAL HEALTHCARE EXECUTIVE AWARD
Randy Davis
President and CEO
NorthCrest Medical Center
Springfield, Tenn.
Randy Davis received this award for his advancement of healthcare services in a rural community. During his tenure, the hospital received recognition as a Joint Commission top performer for core measures consecutively for five years, increased reimbursement under value-based purchasing due to high quality scores and became an early adopter of patient-centered medical homes.
---
ACHE REGENT'S EXCELLENCE IN DIVERSITY AWARD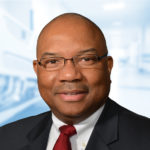 James Ross
President and CEO
West Tennessee Healthcare
Jackson, Tenn.
James Ross received this award for his advocacy for diversity among patients, employees and organizational leadership. The health system's Diversity and Cultural Competency Task Team explores cultural competency within the organization to reduce racial and ethnic disparities in healthcare. Ross has served as chair of the THA Council on Inclusion and Health Equity and has been a member since its inception. He also is a supporter of the THA Agenda 21 Program, which matches minority healthcare students with hospital executives for summer internships in hospitals across the state.
---
ACHE REGENT'S EARLY CAREERIST AWARD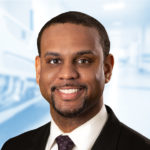 John Baldwin
Market Associate Administrator
Co-ethics and Compliance Officer
Parkridge Health System
Chattanooga, Tenn.
John Baldwin received this award for his active participation in ACHE and serving as president-elect of the National Association of Health Services Executives' (NAHSE) Greater Nashville/Chattanooga chapter. He also has served on THA's Council of Inclusion & Health Equity for the last two years and serves as a preceptor and mentor for the Agenda 21 internship program at Parkridge Health System.