DISTINGUISHED SERVICE AWARD
Alan Watson
Chief Executive Officer
Maury Regional Healthcare System
Columbia, Tenn.
Alan Watson, currently serving as immediate past chairman of the THA Board of Directors, has been a strong long-time supporter of THA, with more than 35 years of experience in healthcare. Committed to advancing healthcare services in Tennessee, his health system developed a population health department under his leadership to enhance care coordination for residents in southern Middle Tennessee. He also has expanded and enhanced hospital-based and outpatient services, partnered with numerous organizations for the education and advancement of healthcare professionals, and emphasizes excellence in the continuous pursuit of high quality care for patients.
---
HEALTHCARE HERO
Dairn Zachary
Chest Pain Coordinator
Saint Francis Hospital-Bartlett
Bartlett, Tenn.
Dairn Zachary performed CPR on a man she and her daughter came upon in a church parking lot one weekend. When paramedics arrived, she explained the situation and helped establish a heart rhythm before they took him to a hospital. She later learned the man had suffered a three-vessel occlusion and passed away. However, he never would have had a chance to survive without her willingness to stop and help a stranger.
---
PRESIDENT'S AWARD
Mary Layne Van Cleave
Executive Vice President
Chief Operating Officer
Tennessee Hospital Association
Brentwood, Tenn.
Mary Layne Van Cleave, who is retiring this year after 22 years at the Tennessee Hospital Association (THA), is responsible for THA strategic planning and oversight of the overall operation of the day-to-day work of the association. She also is responsible for the direct development and implementation of health information systems, computer networks and data products that assist THA members in meeting their development and strategic planning needs. During her tenure at THA, Van Cleave always put the members first. A consummate professional, there was never any request too large or too small that she would not respond to quickly, completely and accurately. Her service to THA and its members has left a lasting impact on healthcare in Tennessee and she will be sorely missed.
---
MERITORIOUS SERVICE AWARDS
Chief Executive Officer
Gordon Lintz
President and Chief Administrative Officer
Morristown-Hamblen Healthcare System
Morristown, Tenn.
Gordon Lintz' leadership and commitment has improved patient care, operations and services at Morristown-Hamblen Healthcare System. After 10-plus years in healthcare administration, he attended nursing school, working during the day, attending evening classes and doing clinical training on weekends. Once he became a nurse, he was an administrator by day and a nurse in post-anesthesia care and intensive care several evenings a week. This gave him a unique level of knowledge and experience in patient care and hospital operations.
---
Senior Executive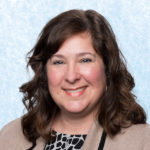 Kim Pridgen
Vice President/Chief Financial Officer
NorthCrest Medical Center
Springfield, Tenn.
Kim Pridgen successfully turned around the hospital's declining financial status and ensured NorthCrest Medical Center is financially strong. In addition to NorthCrest Medical Center, she also has helped two other small hospitals improve their financial operations, allowing them to remain open. Tireless in her duties and responsibilities, she has created a culture where everyone understands they can make a difference in service and patient care.
---
Senior Executive
Sherry Sands
Chief Nursing Officer
Southern Tennessee Regional Health System
Pulaski, Tenn.
Sherry Sands is known as the anchor of the hospital and a patient advocate. Not afraid to be the voice of change, she has been tireless and uncompromising in her pursuit to ensure every patient receives the highest quality care. Under her leadership, the culture of the hospital and patient care has improved, leading the charge in reducing and maintaining a low harms rate.
---
Department Head
Joyce Noles
Executive Director, Emergency Medical Services
West Tennessee Healthcare
Jackson, Tenn.
A role model for many, Joyce Noles has a passion and ownership for work, her team and a willingness to do what is best for the patient and community. Under her leadership, the EMS business unit has been transformed into a department with a consistent positive bottom line year after year. It also has grown from 80 employees and eight trucks in Madison County to almost 200 employees and 15 trucks serving the area.
---
Department Head
Terry Ellis
Respiratory Care Clinical Manager
Erlanger Health System
Chattanooga, Tenn.
Terry Ellis oversees a massive department of more than 110 therapists and 125 mechanical respiratory support devices. He knows how to motivate and inspire his team, as well as other colleagues, to continuously provide world-class care regardless of the work load.
---
Board Member
Renda Burkhart
Vice Chairman, Board of Directors
University Health System
Knoxville, Tenn.
Renda Burkhart has left an indelible mark on the quality and stability of healthcare provided at the University of Tennessee Medical Center. During her tenure, she has had an unwavering commitment to improving all aspects of the medical center. Serving as the liaison between the transition committee involved in creating an entire financial structure for a large academic center that now was going to be run by a newly created entity (University Health System), her efforts have been remarkable. She positively impacted the bottom line of the medical center and improved the quality outcomes of patients.
---
Board Member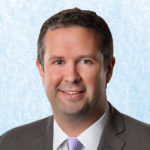 Jack Studer
Chairman, Board of Trustees
Erlanger Health System
Chattanooga, Tenn.
Jack Studer's experience in corporate finance on Wall Street and in Silicon Valley were very instrumental in guiding Erlanger Health System to better its financial standing. He has been a true champion for the health system and healthcare improvements, steering it back to a healthy bottom line when it was near fiscal disaster. An innovator, Studer's financial acumen and creative expertise have been invaluable to Erlanger's success.
---
Medical Staff
Giancarlo Mari, M.D.
Medical Director, High-Risk Obstetrics Program
Regional One Health
Memphis, Tenn.
Giancarlo Mari, M.D., is a pioneer in the field of fetal therapy and his work has changed the standard of care in fetal medicine in Memphis and the surrounding mid-south community. His reorganization of the high-risk obstetrics program greatly contributed to the overall health of the community, specifically a reduction in the infant mortality rate. His work in fetal anemia is considered one of the greatest achievements in fetal medicine in the last 30 years.
---
Volunteer
Barbara and Rich Kramer
Volunteers
CHI Memorial
Chattanooga, Tenn.
Barbara and Rich Kramer are a committed philanthropic team, volunteering at the hospital each week and accepting leadership positions on the auxiliary and foundation boards. They also have provided substantial financial support, contributing $1.3 million to the hospital. They have gone above and beyond in their service to others, and their commitment to the auxiliary is unmatched.
---
Volunteer
Ann Roberts
Volunteer
Erlanger Health System
Chattanooga, Tenn.
Ann Roberts is a force to be reckoned with even though she has experienced many losses. An illness took her sight and then pneumonia took her husband's life. These were devastating blows but she always finds time to help others. Two days each week, she and her service dog use public transportation to get to the Erlanger Heart and Lung Institute to make reminder calls to patients about their appointments. She has not let her lost sight negate the impact she can make on other people's lives.
---
DIVERSITY CHAMPION AWARD
Tom Ozburn
President and Chief Executive Officer
Parkridge Health System
Chattanooga, Tenn.
Tom Ozburn has demonstrated a clear desire to enhance diversity and inclusivity at the institutions he has led throughout his career in healthcare administration. He led THA's Council on Inclusion and Health Equity from 2015 to 2017, serving as the council's representative on the THA Board of Directors, and continues today as a council member. As CEO of TriStar Southern Hills Medical Center, he led work to meet the needs of one of Nashville's largest immigrant and refugee communities. From community field trips to better understand the needs of residents and patients to multi-lingual signage throughout the hospital, as well as establishing an on-campus site for indigent primary care through a partnership with a federally qualified health center, Ozburn ensured the hospital was a welcoming place and source for care for everyone in the community. In his current role at Parkridge Health System, he continues his work to ensure a welcoming and inclusive environment for patients, families and employees.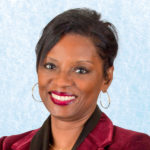 Tish Towns
Senior Vice President and Chief Administrative Officer
Regional One Health
Memphis, Tenn.
Tish Towns is an accomplished leader who often is a champion for others. Her commitment to patients and the community is evident in her work in the area of health disparities and diversity. Regional One Health was selected to participate in THA's health disparities solution project, and Towns currently serves on the association's Council on Inclusion and Health Equity. As part of her work with THA, the health system established an Equity of Care Council to identify and develop strategies to increase awareness about diversity and health disparities. In addition, Towns was accepted into the Disparities Leadership Program at the Disparities Solutions Center at Massachusetts General Hospital Morgan Institute for Health Policy in Boston. She and her team developed a robust strategic plan and comprehensive cultural competency and health literacy training model.
---
PATIENT SAFETY LEADERSHIP
Trish Tanner
Assistant Vice President of Corporate Pharmacy
Ballad Health
Johnson City, Tenn.
Trish Tanner has dedicated her professional career to helping others as a pharmacist for more than 23 years. Leading Ballad Health's charge on the system-wide war on opioid abuse, she helped reduce the number of inpatient opioid doses administered at Mountain States Health Alliance hospitals (now part of Ballad Health) by 40 percent last year. The system's emergency department opioid prescriptions also have dropped to a level that is 26 percent below the national average.
---
NURSE OF DISTINCTION
Executive
Gina Bullington
Chief Nursing Officer
HCA/TriStar Horizon Medical Center
Dickson, Tenn.
Gina Bullington has been a committed nurse leader for more than 37 years. Her tenure and leadership at Horizon Medical Center has been the primary driver of the hospital's clinical and organizational success. She and her team recently opened the TriStar Natchez freestanding emergency department, developed a Level III trauma center at Horizon and opened a Level II neonatal intensive care unit. However, she is adamant that her heart is at the bedside and that is what is important to her.
---
Executive
Rhonda Poulson Hatfield
Senior Vice President
Chief Nursing Officer
CHI Memorial
Chattanooga, Tenn.
Rhonda Poulson Hatfield has identified numerous quality improvement initiatives during her 20-year nursing career at CHI Memorial. She tirelessly has worked to foster the collaboration of nursing with the various service lines and improve the implementation and design of patient care. She has excelled because of her leadership, willingness to work with a team to overcome big obstacles and the insight to try innovative solutions to complex healthcare issues.
---
Clinical
Teresa Nixon
Lead Surgical Nurse
NorthCrest Medical Center
Springfield, Tenn.
Teresa Nixon has dedicated her 36-year career to caring for med-surg patients at NorthCrest Medical Center. She also has educated and mentored over 75 new nurses at the hospital and has had endless numbers of students shadowing her, including nursing clinical groups, high school students and nursing externs. Her current role was developed to have a leader among nurses who specializes in post-operative patients and serves as a liaison between surgeons, anesthesia, patients and families, case managers, physical therapists, floor nurses and charge nurses.
---
Clinical
David Trout
Clinical Resource Nurse
University of Tennessee Medical Center
Knoxville, Tenn.
David Trout is an outstanding nurse who excels in many areas and makes significant contributions to patients and registered nurses. He exemplifies outstanding bedside patient care and is a role model for all colleagues. He also mentors new team members, serves as a patient advocate and supports process improvement to improve patient outcomes.
---
Nurse Leader
Karen Hampton
Director, Emergency Services/Chest Pain/Stroke/Sepsis
Saint Francis Hospital
Memphis, Tenn.
During her tenure at Saint Francis Hospital, Karen Hampton has reduced emergency department throughput times by 30 percent and saw a 35 percent reduction in walkout patients. In addition, she implemented cost reductions by purposefully decreasing registered nurse turnover and nearly has eliminated the use of agency contracted registered nurses. She also has implemented safety protocols that include processes for managing potential violence in the workplace.
---
American College of Healthcare Executives
REGENT'S EXCEPTIONAL SERVICE AWARD
Craig Becker, FACHE
President and CEO
Tennessee Hospital Association
Brentwood, Tenn.
Craig Becker is a fellow in the American College of Healthcare Executives (ACHE) and a member of the state's Regents Advisory Council. He was recognized as an advocate for ACHE and his leadership in developing a true partnership between the hospital association and the state's local ACHE chapters. He has served as president and chief executive officer of THA and its subsidiaries, THA Solutions Group, Inc., and the Tennessee Hospital and Education Research Foundation, since August 1993.
---
SENIOR-LEVEL HEALTHCARE EXECUTIVE
Britt Tabor, FACHE
Executive Vice President
Chief Financial Officer
Erlanger Health System
Chattanooga, Tenn.
Britt Tabor, a CPA and fellow in the American College of Healthcare Executives (ACHE), mentors staff and encourages their personal and professional development, including their affiliation and participation in ACHE and East Tennessee Healthcare Executives Affiliation (ETHEA) activities. Employed by Erlanger for almost 30 years, he has been instrumental in guiding Erlanger to become one of the top 10 public health systems in the U.S.
---
RURAL HEALTHCARE EXECUTIVE
Dustin Greene, FACHE
Chief Executive Officer
TriStar Horizon Medical Center
Dickson, Tenn.
Dustin Greene is a fellow in the American College of Healthcare Executives (ACHE) and board-certified in healthcare management. He is a visionary servant leader that embodies the culture and values of ACHE and HCA. In his current role, he has elevated the hospital's clinical capabilities through physician recruitment and adding programs that serve community needs, such as a Level III trauma center, neonatal intensive care unit and cardiovascular services. Under his leadership, the hospital has developed robust services in Dickson County and the surrounding rural communities to prevent patients from having to travel to larger cities to receive specialized care. He also has been instrumental in forming relationships with the smaller community hospitals in his service area.
---
EARLY CAREERIST AWARD
Lee Ann Benson, FACHE
Vice President of Pediatric Network Development and Growth
Monroe Carell Jr. Children's Hospital at Vanderbilt
Nashville, Tenn.
Lee Ann Benson, a fellow in the American College of Healthcare Executives (ACHE), serves as program chairman on the board of directors of the Middle Tennessee chapter, Regents Advisory Council and the ACHE national programs, products and services committee. In addition, she has been instrumental in fostering relationships among the three Tennessee chapters and coordinating efforts to offer educational sessions in collaboration with THA. At Vanderbilt, she is responsible for providing leadership of multi-disciplinary efforts focused on the growth and development of the Monroe Carell Jr. Children's Hospital as a local, regional and national provider of pediatric care.
---
EXCELLENCE IN DIVERSITY
Chara Stewart Abrams
Administrative Director
Department of Psychology
St. Jude Children's Research Hospital
Memphis, Tenn.
Chara Abrams has served on several boards and currently is a member of both the American College of Health Care Executives (ACHE) and National Association of Health Services Executives (NAHSE). She is preparing for ACHE's Board of Governors Exam, with a goal of becoming a fellow this year. In January, she became president of the Memphis Chapter of NAHSE and will serve in this position for two years. She recognized the importance of diversity in healthcare management and leadership by increasing NAHSE Memphis' institutional membership from three to seven. Over the past five years, NAHSE Memphis has partnered with BlueCross BlueShield of Tennessee (BCBSTN) to provide three $10,000 scholarships to minority undergraduate students across the state who plan to pursue careers in healthcare.