The Tennessee Center for Innovative Solutions (TCIS) sponsors provide value to  members of the Tennessee Hospital Association (THA) by offering their innovative products and services at a discount to THA hospitals. They are committed to helping Tennessee hospitals save time, money and lives.
THA is very grateful for those TCIS partners that have gone above and beyond this year by choosing an additional sponsorship to help support the Association's educational efforts for members.
TCIS Sponsors:
Contact: Jason Ellis
Contact: Joe Dunmire
Contact: Sollie Bartoe
Contact: Jennifer Kleinhenz
Contact: Steven Mason
---
Each year, sponsors partner with THA to offer educational programming at a significantly reduced cost or no charge to members, which highlights their commitment to support Tennessee's hospitals and communities. This year is no different.
THA is incredibly grateful to the sponsors that have teamed up to offer attendees at THA's 2020 Virtual Annual Meeting a wonderful professional development experience that is completely complimentary. Hospitals are encouraged to thank these companies for their continued support!
THA Sponsors: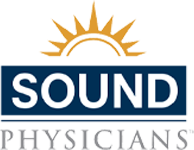 Contact: Kat Chung
Contact: Noson Weisbord

Contact: Arthur Steedman
Contact: Joshua Hunley
Contact: Michael Neuser

Contact: Lisa Jones

Contact: Jade Hornbuckle