THANK YOU TO OUR EVENT SPONSORS!
Thank you to our generous event sponsors who support the Tennessee Hospital Association (THA).  Without the support from these partners, we would not be able to bring nationally recognized speakers to Tennessee and host premiere educational events for our members throughout the year.  Click on the links below to learn more about these organizations.
If you are interested in partnering with THA and adding your name to this list, please contact Adrienne Nordman.
Corporate Underwriter and TCIS Partner:
Contact: Jason Ellis
---
TCIS  Sponsors:
Contact: Steven Mason
Contact: Sollie Bartoe
Contact: Jennifer Kleinhenz
Contact: Stephanie Donley
---
Platinum Sponsor:
Contact: Vic Wesley
---
Gold Sponsors:

Contact: Arthur Steedman
Contact: Scott Serbin
Contact: Hilaree Landry
Contact: Paul Lawson
---
Silver Sponsors:
Contact: Joshua Hunley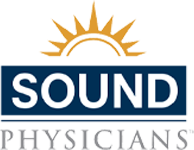 Contact: Kat Wellenbrock
---
Bronze Sponsors: