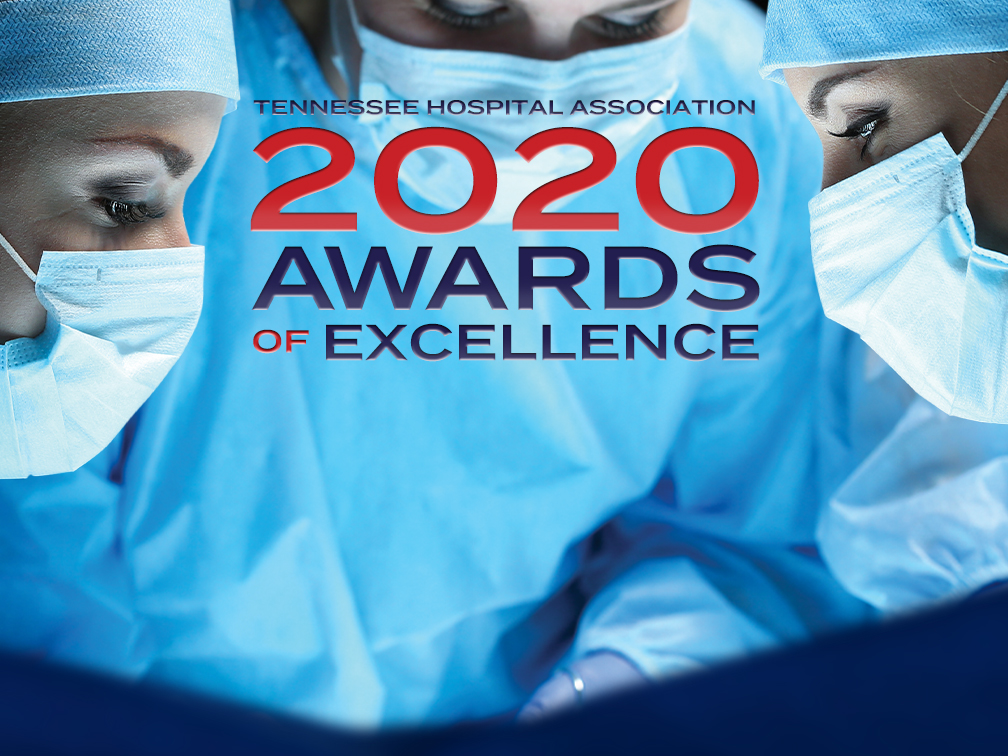 The Tennessee Hospital Association (THA) honored hospital and health system executives, as well as a collaborative COVID-19 response team, during its virtual 2020 Annual Meeting.
Awards were presented in the following categories: CEO of distinction, senior executive of distinction, trustee of distinction, nurse leader of distinction, clinical nurse of distinction, patient safety leadership, diversity champion and small and rural hospital leadership. THA President and CEO Wendy Long, M.D., also awarded the President's Award to a team of hospital and public health officials for their work in response to the COVID-19 pandemic.
"During this 82nd annual meeting, with the theme of 'Extraordinary Time. Extraordinary Care.,' THA recognizes the outstanding work and contributions of healthcare leaders and public health officials who have served diligently during a year that has proven to be quite remarkable," said Dr. Long. "Our 2020 Awards of Excellence winners have excelled and outperformed despite these unique circumstances brought on by the current healthcare crisis, and we acknowledge their tireless efforts to improve health outcomes for Tennessee residents."
PRESIDENT'S AWARD
THA – TN Department of Health Remdesivir Rapid Response Team
The THA – Tennessee Department of Health Remdesivir Rapid Response Team partnered in collective response to strategically distribute the drug and as quickly as possible to hospitals statewide. The COVID-19 pandemic has presented unique challenges on a myriad of fronts for hospitals and healthcare professionals globally. One pivotal issue was distribution of the lifesaving, hospital-distributed medication Remdesivir.
---
CEO OF DISTINCTION AWARD
Susan Peach
CEO
Sumner Regional Medical Center
Gallatin, Tenn.
Susan Peach has advanced the quality and availability of healthcare services to residents of Sumner County and northern Middle Tennessee during her eight years at the helm.  A veteran hospital administrator with more than 30 years of healthcare experience, she has turned the hospital into a profitable, self-sustaining organization while improving the diversity of healthcare services provided to the community. She is always mindful of how decisions will impact patients, the community and medical staff while planning for the hospital's fiscal success.
---
SENIOR EXECUTIVE OF DISTINCTION AWARD
David Hall
Senior Vice President and COO
University of Tennessee Medical Center
Knoxville, Tenn.
David Hall was recognized for his efforts to better position the medical center to address, prepare for and respond to industry changes, and enhance efficiency and effectiveness. He is responsible for the management and operations of the UT Heart Lung and Vascular Institute, and he was instrumental in the establishment of the Centers of Excellence at the medical center. He also serves on the THA Center for Innovative Solutions Board of Directors.
---
TRUSTEE OF DISTINCTION AWARD
Trudy Harper
Board Chair
Siskin Hospital of Physical Rehabilitation
Chattanooga, Tenn.
Trudy Harper led growth at the main campus and satellite locations, contributing to its designation as the largest acute rehab hospital in Tennessee. While her leadership and stellar business acumen is evident, her passion and direction have had a positive impact on the healthcare in the region. She has been instrumental in enhancing the hospital's quality by supporting the hospital's investments in specialists in infection prevention, wound care, nurse education, quality management, information systems and finance.
---
PATIENT SAFETY LEADERSHIP AWARD
William Beauchamp, D.O.
Orthopedic Surgeon
NorthCrest Medical Center
Springfield, Tenn.
William Beauchamp, D.O., has been unwavering in his support and advocacy of patient care and safety, and innovative in his approach to improve safety processes and protocols. His focus is always on how the hospital can improve care, its processes, and protocols to provide better and safer care to patients. His single nurse position dedicated to the discharge planning and instructions for all surgical patients has virtually eradicated surgical site infections and improved patient perception of surgical care.
---
NURSE LEADER OF DISTINCTION AWARD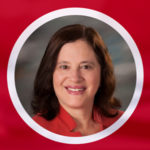 Deborah Deal
Chief Nursing Executive
Parkridge Health System
Chattanooga, Tenn.
Deborah Deal has directed initiatives to optimize patient experience, enhance nurse retention and enhanced the quality of healthcare services while simultaneously nurturing numerous nursing careers. An unwavering advocate for patient safety, she has led the system's hospitals to be among the safest in Chattanooga, as well as nationally within the HCA healthcare system.
---
CLINICAL NURSE OF DISTINCTION
Janet Kramer-Mai
Director, Oncology Services
Erlanger Health System
Chattanooga, Tenn.
Janet Kramer-Mai is a dedicated, compassionate breast cancer navigator with a patient-centered approach to care and support of her patients and the community. A breast cancer survivor herself, Kramer-Mai has more than 30 years of healthcare experience, with 20 of them spent at Erlanger. There is a very specific level of care and compassion that only a fellow cancer survivor can provide to patients, and she has an unmatched level of compassion and empathy for her patients.
---
DIVERSITY CHAMPION AWARD
Sherri Neal
Chief Diversity Officer
HCA Healthcare
Nashville, Tenn.
Sherri Neal is a tireless champion of diversity, equity and inclusion for patients, colleagues and the larger community, with more than 25 years of experience as a diversity practitioner. In 2018, Sherri established the BRAVE Conversations Program at HCA Healthcare, which provides a forum for employees to share perspectives and discuss complex and challenging topics. The program received first place in the Profiles in Diversity Journal's annual Innovations in Diversity & Inclusion Award in 2018 and currently is being expanded across the company. Her passion for inclusion also extends to supporting veterans and military spouses. Due to her efforts, HCA Healthcare has earned a Military Friendly Employer designation from VIQTORY for the last 10 years and placed HCA Healthcare on the 2020 list of top organizations classified as "Better for Veterans."
---
SMALL AND RURAL LEADERSHIP AWARD
Freda Russell
CEO and CNO
Three Rivers Hospital
Waverly, Tenn.
Freda Russell is a strong advocate for rural hospitals and a major supporter whose passion makes a difference in helping improve the spiritual, emotional and physical health of patients in her community. She has worked at Three Rivers Hospital for almost 20 years.  She is a member of the Tennessee Organization of Nurse Executives, and THA's Small and Rural Hospital Constituency Section Executive Committee.